Kiel Flanschen is a specialist for the mechanical turning of rings, forged parts and cast parts with dimensions ranging from diameters of 400 to 6000mm, construction heights of up to 3000mm and a maximum overall weight of up to 60 tons. Our range of products includes individual turned, drilled and milled parts and standard and special flanges, all of which meet the highest standards in terms of quality and precision. We have established ourselves as a reliable supplier in the fields of tank and plant construction, power plant construction and mechanical engineering, as well as in the wind energy industry, over a number of decades.

Kiel Flanschen boasts a particularly high level of expertise inthe procurement of raw materials. We examine your technical demands and usethem to choose the right primary material to meet your requirements as early aswhen preparing our quote. In order to guarantee short delivery times and topquality, we procure our primary material from certified companies locatedthroughout Europe.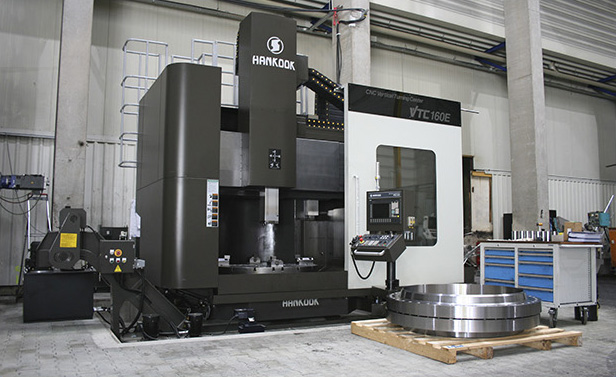 News, 1st November 2019 - Our machinery is expanded

With the commissioning of the new Hankook VTC 160E vertical lathe we are continuing to expand our range of CNC vertical turning machines with driven tools and angle head.

In this segment, we are now able to provide our customers with efficient and cost-effective manufacturing solutions when it comes to flanges and special parts with dimensions ranging from diameters of 400 to 6000mm.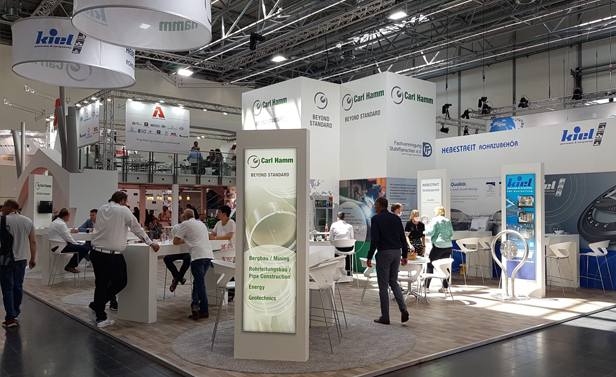 Tube 2022
We gladly accepted the invitation from Carl Hamm and were able to present ourselves positively at their attractive and well-organized stand. We would like to thank the team at Hamm for this. This made good and very interesting discussions possible, for which we would also like to thank our customers and suppliers.

We look forward to continuing our good cooperation.